Five years ago, Ritesh Agarwal was a college dropout; today, Oyo – his chain of renovated hotels – is India's biggest and is expanding overseas, including into China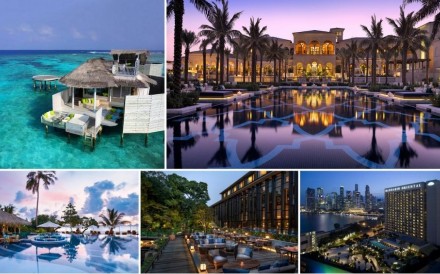 Finding clean, affordable hotels in India can be a traveller's nightmare. Too often, what looks good on a website turns out to be a roach-infested room in a crumbling building where water has to be schlepped to the bathroom in a bucket.
Ritesh Agarwal's solution is a booking app that promises truth in advertising and branded hotels that don't deliver unpleasant surprises. The chain he started in 2013, Oyo Hotels, has already become the largest in India, a chaotic market worth US$4.5 billion, according to New Delhi-based researcher Hotelivate.
Now Agarwal is going overseas with his franchise model, which combines a reservation site with a full stack of services for small hoteliers who want to up their game. The company has said it is raising US$1 billion from SoftBank Vision Fund, Sequoia Capital and other investors to fund expansion in countries including China, where Oyo opened in November. Last week it started service in the UK, bringing the business to a developed market for the first time.
"By 2023, we will be the world's largest hotel chain," the 24-year-old founder said in a recent interview at an Oyo hotel in a suburb of New Delhi, where the company is based. "We want to convert broken, unbranded assets around the globe into better-quality living spaces."