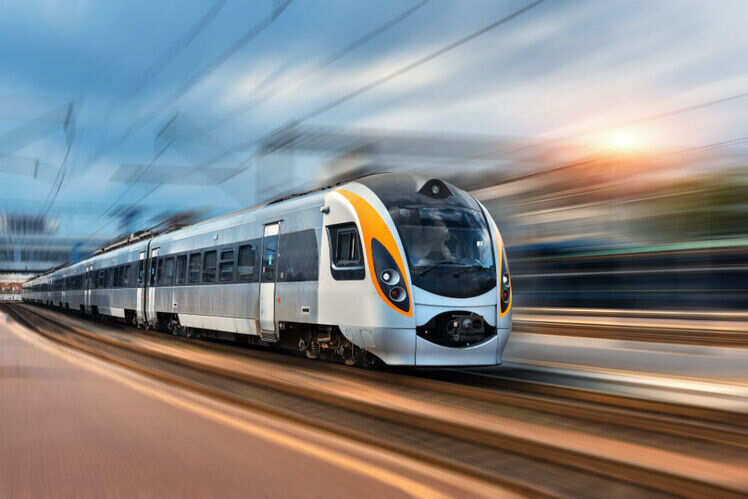 Credit: Getty Images
The fare of Vande Bharat Express train, also known as Train 18, has been revealed by the Indian Railways. Going by the luxury quotient of the train, the fare seems quite fair. Reportedly, the ticket price for AC Chair car for Train 18 (Delhi to Varanasi) is INR 1850, while for Executive Class passengers will have to pay INR 3520. Also, the fare will include mandatory food charges, thus disabling the "select meals" option.

As per the railway officials, the return fare (from Varanasi to Delhi) will be lesser in comparison. The Chair Car passengers will have to pay INR 1795 and for Executive Class the fare will be INR 3470. The decided fare for Vande Bharat Express train is around 1.5 times higher than the fare of Shatabdi trains. It should also be noted that the Executive Class tickets are priced 1.4 times higher than Shatabdi First Class fares.

From New Delhi to Varanasi, the Executive Class will charge passengers INR 399 for morning tea, breakfast and lunch, while the same menu will be available in Chair Car for INR 344. Passengers travelling from New Delhi to Kanpur and Prayagraj will have to pay INR 155 and 122 respectively, for food in both the classes.

On return journey (from Varanasi to New Delhi), the tariff for food will be INR 349 for Executive Class and INR 288 Chair Car.

The newly-launched train has an array of impressive features such as automatic doors, GPS enabled compartments, Wifi facility and bio-vacuum toilets. It is to be noted that Vande Bharat Express (Train 18) surpasses the facilities provided in fast-speed trains like Duronto, Rajdhani and Shatabdi.

In addition, Vande Bharat Express (Train 18) has automatic climate control feature and journeys 769 km from New Delhi to Varanasi. The train stops at only two prime station throughout its journey–Kanpur Central and Allahabad Junction.