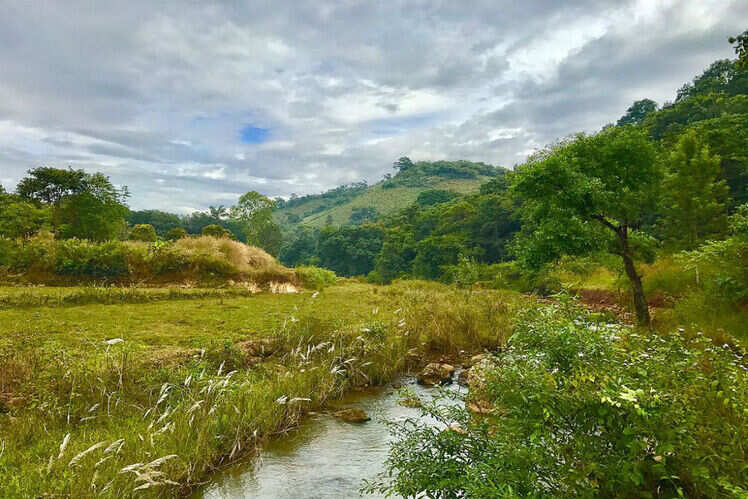 Around 100 km away from the city of Visakhapatnam in the Chintapalli Mandal, lies the quaint little village of Lambasingi. One of the best kept secrets of Andhra Pradesh, the hamlet is also known as the 'Kashmir of Andhra Pradesh', a title it truly deserves. It is also the only place in south India that receives snowfall during winters. In fact, the village came into light after the temperature dropped down to sub-zero level in the year 2012. However, Lambasingi never received the kind of importance it should have for being so abundantly blessed by nature.
Surrounded by towering hills and tall green trees and dense forests, this is a guarded place in India that not many people are aware of. Winters are the best time to visit Lambasingi; the chilly wind brushing against your cheek and the mist that surrounds the region provides a perfect magical setting to enjoy winters.
The village also offers myriad interesting opportunities to adventure seekers. From trekking and mountain biking to hiking and camping, the place is just perfect! Or, one can just walk along the misty roads and follow the fog and experience nature at its best in Lambasingi, which has a thrilling charm to it. What contributes more towards its beauty are the gorgeous valleys, towering hills, green plantations and just a few people.
Places to visit in Lambasingi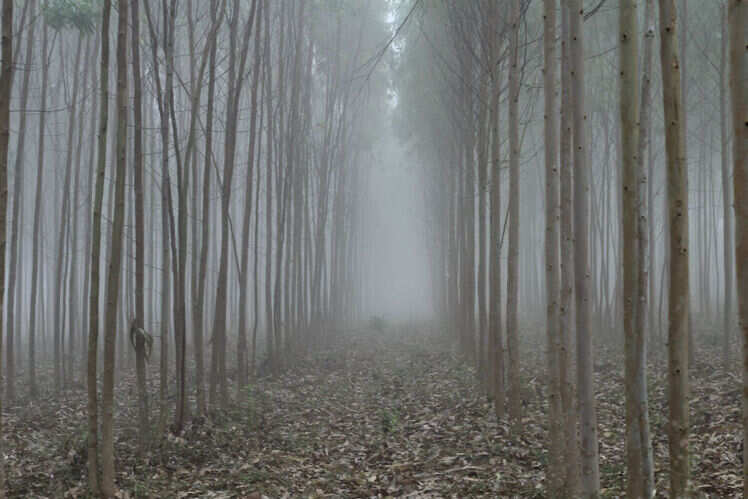 Though each and every corner of the village looks like a painting, there are certain extremely pretty and interesting places to visit in Lambasingi that you'd love to discover!
Thajangi Reservoir

About 6 km from Lambasingi is a small reservoir. This place is a blessing for shutterbugs and nature explorers. The gorgeous hills make for a perfect background and the gushing water just adds to the beauty the surroundings.
Kothapalli Waterfalls

An unexplored and lesser-known but absolutely stunning waterfall, Kothapalli Waterfall in Lambasingi is just magical. A look at this waterfall will wash away all your tiredness and fill your mind with immense calm. For that out-of-the-box experience, you need to visit Kothapalli Waterfall!

Susan Garden
On your way to Lambasingi, you'll be welcomed with the beautiful view of yellow and black susan flower garden. It is open to all, and visitors can just sit, relax, and soak in the beauty of these amazing flowers. Wait for the sunset views when the sky turns all colourful, adding to the gorgeousness of the surroundings. It gets more than just picture perfect here!

How to reach Lambasingi?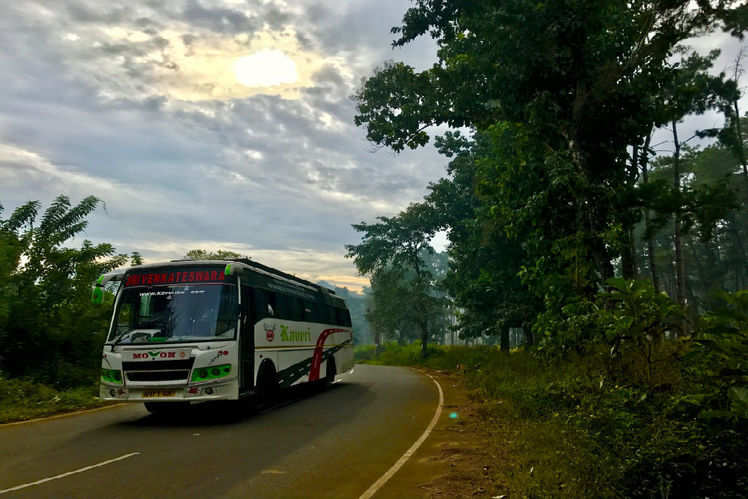 Reaching Lambasingi is not big a deal, as the village is well-connected to Visakhapatnam by road. The village is about 100 km drive away from the city centre.
Since the place is not fully developed, there is a lack of accommodation options. One will have to stay at Visakhapatnam and come for a visit. While a scarcity of guesthouses and hotels is one of the biggest drawbacks of Lambasingi, it is awesome and full of beauty that is worth visiting!