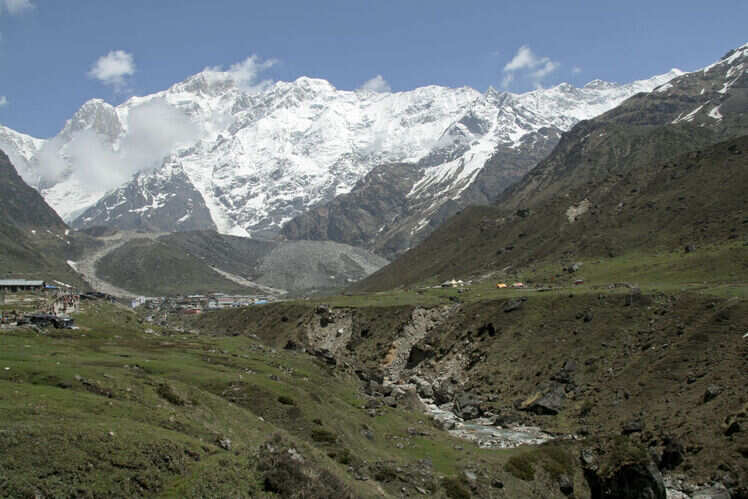 Credit: Getty Images
01
Char Dham Uttarakhand
The glorious Char Dham yatra is a pilgrimage undertaken to offer prayers to different gods and goddesses. The yatra comprises destinations like Yamunotri, Gangotri, Badrinath and Kedarnath.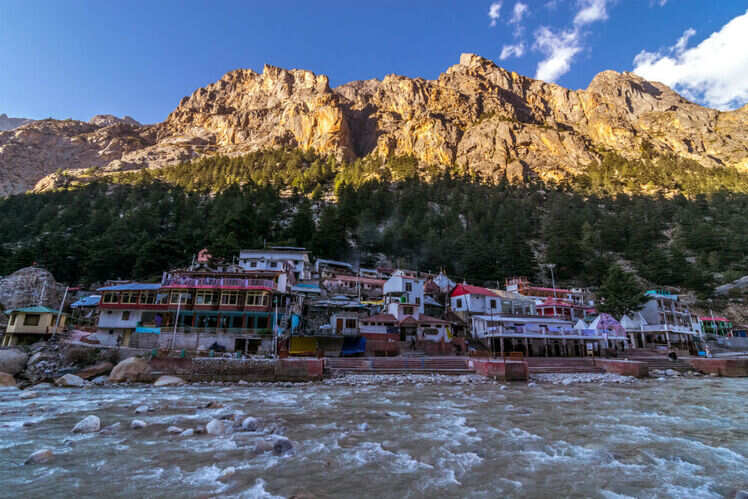 Credit: Getty Images
02
A tradition began by Shankaracharya
Established by the renowned Shri Adi Shankarcharya, the Char Dham was founded around 1200 years ago. A score of pilgrims from all over the world visit the four shrines that open in April-May every year and shut off their doors because of biting winters after Diwali.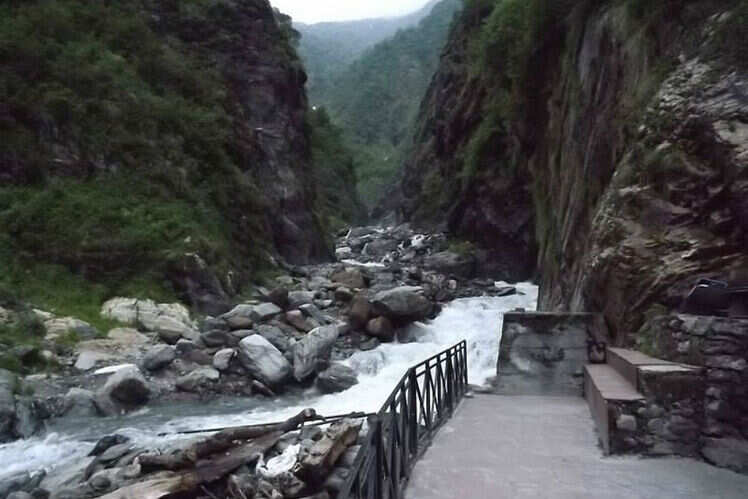 Photo by:  Guptaele, Creative Commons Attribution Licence
03
Yamunotri
The westernmost shrine of Garhwal Himalayas, Yamunotri is the place where the holy River Yamuna originates. There are hot water springs at Janki Chatti where the pilgrims take a dip before starting their trek towards Yamuna temple. Long ago, Maharaja Pratap Shah of Tehri Garhwal built the shrine of river goddess where also lies Surya Kund, a thermal spring.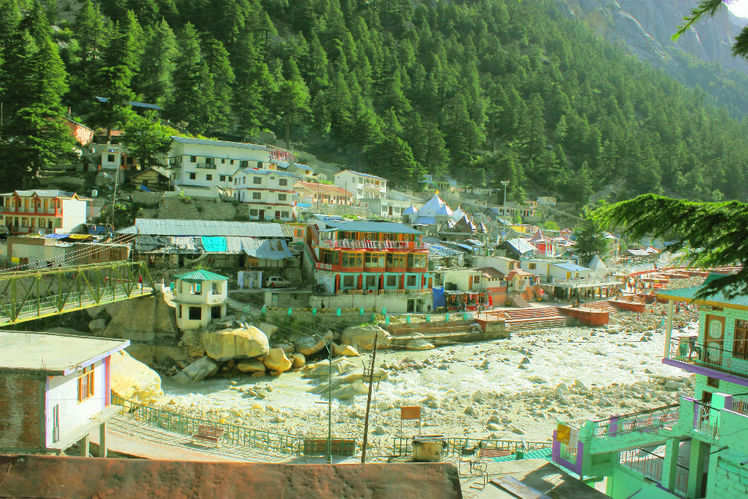 Credit: Getty Images
04
Gangotri
Gangotri is located much beyond Yamunotri in Uttarkashi. It is the abode of Goddess Ganga, which opens on the same day as the shrine of Yamuna for the summer pilgrimage. The temple of Ganga lies on the banks of the river, and its pure aura is a soothing sight for sore eyes. There are more holy places located in this region such as Bhojbasa, Gangnani, Kedartal, Bhaironghati, Jalmagna Shivlinga and Tapovan.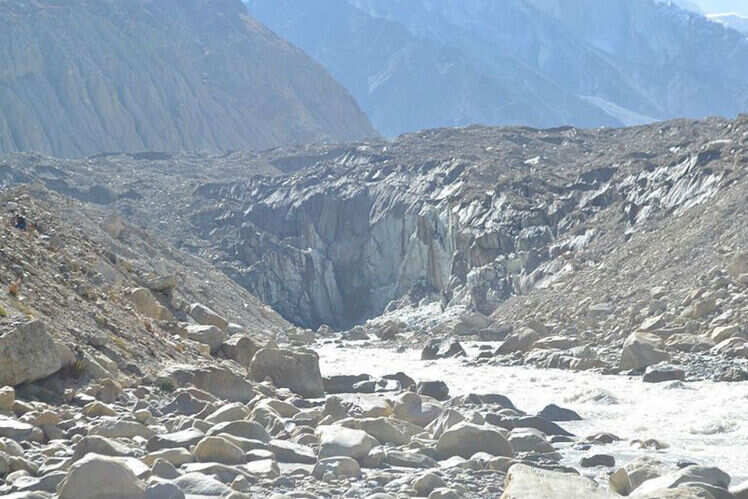 Photo by:  schwiki, Creative Commons Attribution Licence
05
Gaumukh
Around 9 km from this shrine is located Gaumukh, the glacier, which is the source of the Ganga River. Ganga is actually called as Bhagirathi by the devotees before she unites with the Alaknanda in Devprayag.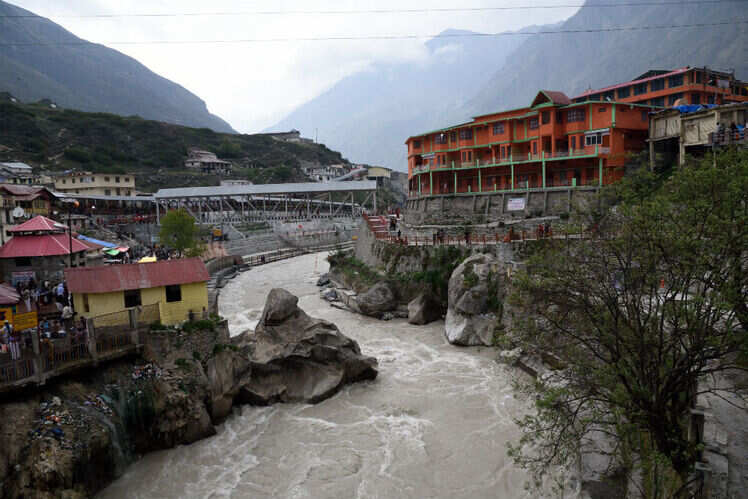 Credit: Getty Images
06
Badrinath
Located towards the left of River Alaknanda, Badrinath is a shrine dedicated to Lord Vishnu. It is believed that Lord Vishnu performed austerities thousands of years ago. Close to the shrine of Badrinath is Vyas Gufa where sage Veda Vyasa wrote the Mahabharata and other scriptures. Mana village, the last village of India, is situated a few kilometres away from Badrinath temple. A long trek takes the pilgrims beyond Mana village where the holy Satopanth Lake is located.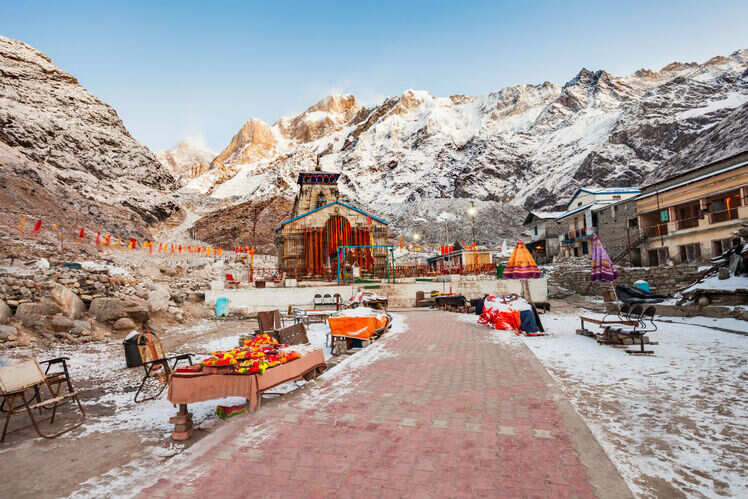 Credit: Getty Images
07
Kedarnath
A shrine dating back to many hundred years, Kedarnath is located on a hilltop which can be accessed by an arduous trek or by a pony ride. The temple is dedicated to Lord Shiva, and it is here that the deity is worshipped in the form of a lingam. A visit to Kedarnath is blessed indeed, but there are more holy spots near the shrine such as the Samadhi of Adi Shankaracharya, Kalimath, Gaurikund and Sonprayag.